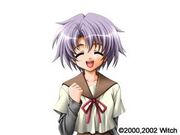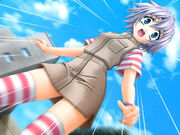 Akira Nanase or 七瀬 晶 was introduced in Milkyway as the younger sister of its protagonist Kenji Nanase. Along many sequels she notably appears in Fake alongside characters from Pinpai game Rebirth such as Lilith
Ad blocker interference detected!
Wikia is a free-to-use site that makes money from advertising. We have a modified experience for viewers using ad blockers

Wikia is not accessible if you've made further modifications. Remove the custom ad blocker rule(s) and the page will load as expected.